Barton weaves a story of lies, loyalty, and betrayal. This suspenseful mystery will have you questioning everyone.
The Widow by Fiona Barton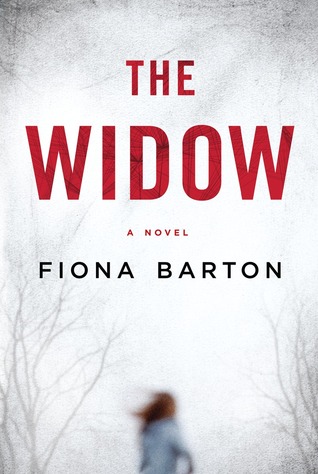 When the police started asking questions, Jean Taylor turned into a different woman. One who enabled her and her husband to carry on, when more bad things began to happen…
 
But that woman's husband died last week. And Jean doesn't have to be her anymore.
 
There's a lot Jean hasn't said over the years about the crime her husband was suspected of committing. She was too busy being the perfect wife, standing by her man while living with the accusing glares and the anonymous harassment.
 
Now there's no reason to stay quiet. There are people who want to hear her story. They want to know what it was like living with that man. She can tell them that there were secrets. There always are in a marriage.
 
The truth—that's all anyone wants. But the one lesson Jean has learned in the last few years is that she can make people believe anything…
3 Creepy Kitties!
This story is told from multiple points of view starting with "The Widow". Jean is the widow of a man accused of abducting Bella Elliot, a 2 year old girl that went missing. They go through years of court trials, police questioning, and media scrutiny. The other narrators are The Mother, The Reporter, The Detective, and The Husband. Each going through the events after Bella's disappearance, the investigation into suspects, and the events after Glen's death. We soon find out one of these is super unreliable narrator.
"It's a strange feeling, owning a secret. It's like a stone in my stomach, crushing my insides and making me feel sick every time I think of it."
Part of me was shocked by the media manipulation of everything and part of me was rooting them on. I don't know what was more twisted, me wanting them to ruin someone's life when I really didn't know for sure or them twisting all the stories the way they want them to make us think someone is guilty when they don't even know. It's all about the story. Who can get the interview first.
The timeline of this book jumps from present day and then dives into the past. I'm glad she puts the years with each jump because it would be extra tough to try and figure out where we are in the story. It's not just the same moments in the past that it goes back to each time. There are multiple occurances that we take a look at throughout the novel. I felt like at one point I wanted more of the present, but that was probably just me trying to rush the book along so I could get everything resolved in my head.
"The simple lies are the hardest, funnily enough. The big ones seem to just fall off the tongue:"
The investigation was so frustrating to read about. You will understand if you read this book. I feel like Barton did some very good research into how an abduction would be handled and what some of the tribulations would be during the course of the investigation. It felt genuine with real life characters who make mistakes just like in reality.
Fiona Barton is a wonderful author. The plot structuring was very unique. The wording was flawless and I loved her complex sentences. However, I grew really impatient with the way things were unfolding. The build up was very slow. I didn't have everything figured out by the end, but I was damn close so I wasn't shocked by the outcome. The ending seemed just like "yeah, I knew that was going to happen." Atleast from my perspective. This is a book I would particularly say I enjoyed reading because of the subject matter. It's hard to say you liked reading a book like this. I don't have any children of my own yet, but this will have you paranoid about your child's safety. It was so creepy and just f**ked up. The reason I liked it is because it brings out emotion. Whether that be sorrow or anger, you know it was good because it provoked that inside you.
♥
What's the creepiest book you guys have ever read?