Beautifully written novel with an intricate story line, mysterious characters and an overall feel of unease brings a wonderful story of loyal ties that bind a community together for the worst.
The Girls in the Garden by Lisa Jewell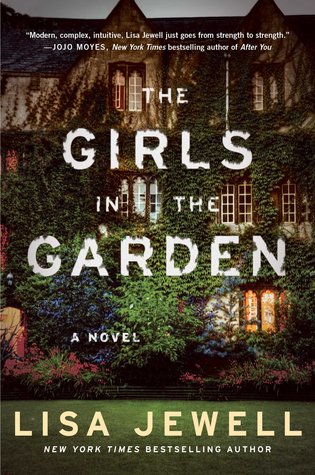 Imagine that you live on a picturesque communal garden square, an oasis in urban London where your children run free, in and out of other people's houses. You've known your neighbors for years and you trust them. Implicitly. You think your children are safe. But are they really? 
On a midsummer night, as a festive neighborhood party is taking place, preteen Pip discovers her thirteen-year-old sister Grace lying unconscious and bloody in a hidden corner of a lush rose garden. What really happened to her? And who is responsible?
Dark secrets, a devastating mystery, and the games both children and adults play all swirl together in this gripping novel, packed with utterly believable characters and page-turning suspense.
3 Garden Kitties!
After a family tragedy, Clare and her two young teen daughters moved to the garden community to start a new life. They soon find out the seemingly perfect community isn't what it seems to be. The story begins with Pip discovering her sister, Grace, bloody and unconscious in the garden. The story then flows back in time to introduce new characters and you just watch as the story of the garden unfolds.
The description of this book is so intriguing that I couldn't help but request it on Netgalley. It took me a while to read it because the plot is pretty intricate. It's pretty slow in parts, but it is fun to be in their community, seeing what they think and how the interact with one another.
It follows numerous characters within the community as secrets are revealed. With multiple points of views it is not easy to be bored. The characters are all pretty vivid. I was super engrossed with the garden community. There are secrets hidden around every corner.
I was expecting this to be a little faster paced or have my heart racing a little more than it did. It was more of a gradual build up without a big climax. It just sort of unfolds slowly. It is beautifully written, I don't want to take away from that. It's very intricate and the words flow seamlessly. I would definitely read this author again.
***ARC provided by Netgalley in exchange for an honest review***