In honor of Throwback Thursday here are 10 popular books turning 10 years old this year. A whole decade people. Does this make you feel old?
1.) New Moon by Stephanie Meyer
First published September 6, 2006
The books are about as old as her reader base.
I knew we were both in mortal danger. Still, in that instant, I felt well. Whole. I could feel my heart racing in my chest, the blood pulsing hot and fast through my veins again. My lungs filled deep with the sweet scent that came off his skin. It was like there had never been any hole in my chest. I was perfect – not healed, but as if there had never been a wound in the first place.
2.) Water for Elephants by Sara Gruen
First published May 26, 2006
Orphaned, penniless, Jacob Jankowski jumps a freight train in the dark, and in that instant, transforms his future.
By morning, he's landed a job with the Flying Squadron of the Benzini Brothers Most Spectacular Show on Earth. By nightfall, he's in love.
In an America made colourless by prohibition and the Depression, the circus is a refuge of sequins and sensuality. But behind the glamour lies a darker world, where both animals and men are dispensable. Where falling in love is the most dangerous act of all…
3.) Eat, Pray, Love by Elizabeth Gilbert
First published February 16, 2006
In her early thirties, Elizabeth Gilbert had everything a modern American woman was supposed to want–husband, country home, successful career–but instead of feeling happy and fulfilled, she felt consumed by panic and confusion. This wise and rapturous book is the story of how she left behind all these outward marks of success, and of what she found in their place. Following a divorce and a crushing depression, Gilbert set out to examine three different aspects of her nature, set against the backdrop of three different cultures: pleasure in Italy, devotion in India, and on the Indonesian island of Bali, a balance between worldly enjoyment and divine transcendence.
4.) The Blind Side by Michael Lewis
First published September 2, 2006
The young man at the center of this extraordinary and moving story will one day be among the most highly paid athletes in the National Football League. When we first meet him, he is one of thirteen children by a mother addicted to crack; he does not know his real name, his father, his birthday, or any of the things a child might learn in school such as, say, how to read or write. Nor has he ever touched a football.
What changes? He takes up football, and school, after a rich, Evangelical, Republican family plucks him from the mean streets. Their love is the first great force that alters the world's perception of the boy, whom they adopt. The second force is the evolution of professional football itself into a game where the quarterback must be protected at any cost. Our protagonist turns out to be the priceless combination of size, speed, and agility necessary to guard the quarterback's greatest vulnerability: his blind side.
5.) Dear John by Nicholas Sparks
First published October 30, 2006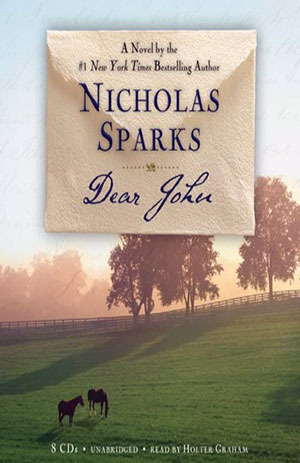 "Dear John," the letter read. And with those two words, a heart was broken and two lives changed forever.
When Savannah Lynn Curtis comes into his life, John Tyree knows he is ready to turn over a new leaf. An angry rebel, he had enlisted in the army after high school, not knowing what else to do. Then, during a furlough, he meets Savannah, the girl of his dreams. The attraction is mutual and quickly grows into the kind of love that leaves Savannah vowing to wait for John while he finishes his tour of duty. But neither can foresee that 9/11 is about to change the world. Like so many proud men and women, John must choose between love and country. Now, when he finally returns to North Carolina, John will discover that loving Savannah will force him to make the hardest decision of his life.
6.) The Boy in the Striped Pajamas by John Boyne
First published January 5, 2006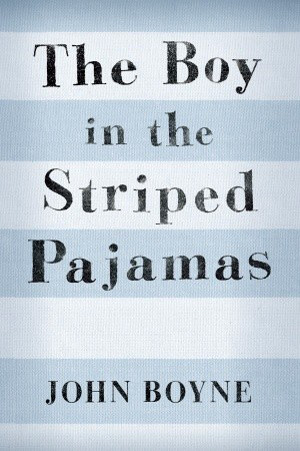 Berlin 1942
When Bruno returns home from school one day, he discovers that his belongings are being packed in crates. His father has received a promotion and the family must move from their home to a new house far far away, where there is no one to play with and nothing to do. A tall fence running alongside stretches as far as the eye can see and cuts him off from the strange people he can see in the distance.
But Bruno longs to be an explorer and decides that there must be more to this desolate new place than meets the eye. While exploring his new environment, he meets another boy whose life and circumstances are very different to his own, and their meeting results in a friendship that has devastating consequences
7.) Pretty Little Liars by Sara Shepard
First published October 1, 2006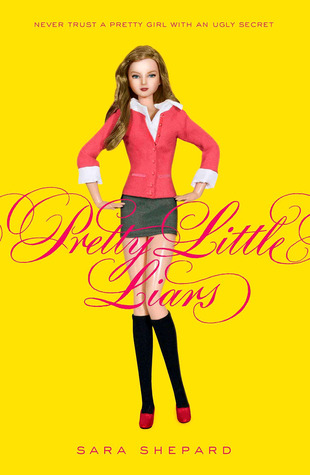 The books that brought us the TV series and this book series is still ongoing. I think we are on #16 or 17 now?
Three years ago, Alison disappeared after a slumber party, not to be seen since. Her friends at the elite Pennsylvania school mourned her, but they also breathed secret sighs of relief. Each of them guarded a secret that only Alison had known. Now they have other dirty little secrets, secrets that could sink them in their gossip-hungry world. When each of them begins receiving anonymous emails and text messages, panic sets in. Are they being betrayed by some one in their circle? Worse yet: Is Alison back? A strong launch for a suspenseful series.
8.) Nick and Norah's Infinite Playlist by Rachel Cohn & David Levithan
First published May 23, 2006
It all starts when Nick asks Norah to be his girlfriend for five minutes. He only needs five minutes to avoid his ex-girlfriend, who's just walked in to his band's show. With a new guy. And then, with one kiss, Nick and Norah are off on an adventure set against the backdrop of New York City–and smack in the middle of all the joy, anxiety, confusion, and excitement of a first date.
This he said/she said romance told by YA stars Rachel Cohn and David Levithan is a sexy, funny roller coaster of a story about one date over one very long night, with two teenagers, both recovering from broken hearts, who are just trying to figure out who they want to be–and where the next great band is playing.
Told in alternating chapters, teeming with music references, humor, angst, and endearing side characters, this is a love story you'll wish were your very own. Working together for the first time, Rachel Cohn and David Levithan have combined forces to create a book that is sure to grab readers of all ages and never let them go.
9.) Just Listen by Sarah Dessen
First published April 6, 2006
Last year, Annabel was "the girl who has everything" — at least that's the part she played in the television commercial for Kopf's Department Store.
This year, she's the girl who has nothing: no best friend because mean-but-exciting Sophie dropped her, no peace at home since her older sister became anorexic, and no one to sit with at lunch. Until she meets Owen Armstrong.
Tall, dark, and music-obsessed, Owen is a reformed bad boy with a commitment to truth-telling. With Owen's help, maybe Annabel can face what happened the night she and Sophie stopped being friends.
10.) The Sea of Monsters (Percy Jackson#2) by Rick Riordan
First published April 1, 2006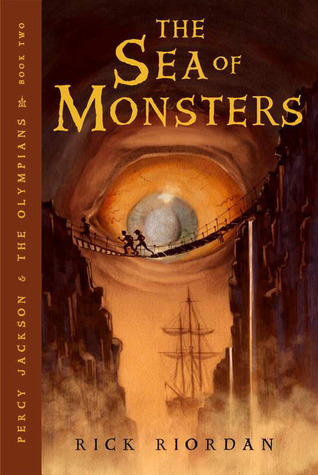 The heroic son of Poseidon makes an action-packed comeback in the second must-read installment of Rick Riordan's amazing young readers series. Starring Percy Jackson, a "half blood" whose mother is human and whose father is the God of the Sea, Riordan's series combines cliffhanger adventure and Greek mythology lessons that results in true page-turners that get better with each installment. In this episode, The Sea of Monsters, Percy sets out to retrieve the Golden Fleece before his summer camp is destroyed, surpassing the first book's drama and setting the stage for more thrills to come